Create Your Own Low Calorie Recipes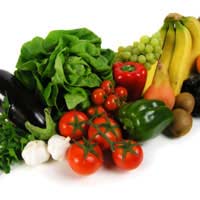 No-one knows better than you what your family prefer when it comes to food. If you are keen to create healthy, low calorie recipes, however, you just need to keep an eye on portions and cooking methods and the rest will fall into place.
Aim to keep portions of proteins like meat, poultry and fish, to around a quarter of the food on the plate, and let your imagination take over for the rest of the meal.
Go for Colour
Use as many fresh vegetables and fruits as you can and make them colourful; not just because they look good, but because such an assortment is the best way to ensure that you are getting the necessary nutrients, minerals and vitamins for healthy eating.
Use dark green leafy vegetables like cabbage and spinach, broccoli and sprouts; and red, yellow and orange varieties like carrots, peppers and squashes. They are packed with all the nutrients we need, and don't forget the value of root vegetables too.
Keep it Simple
Get into the habit of using low calorie, low fat alternatives in your own recipes - substitute heavy cream with light yogurts, crème fraiche or fromage frais. Make sauces that lift the simplest of dishes, but make them low on fat and high on herbs and healthy vegetables. Get into the habit of preparing salsas - simple mixes of your favourite vegetables - to serve warm or cold to complement your recipes.
Healthy Fish Dishes
Fish is a low calorie food, especially white fish like cod and haddock. However, the low calorie benefits disappear when you dip the fillets in batter and deep fry them, or even shallow fry in breadcrumbs. Baking, or poaching fish in a tasty stock, are healthy alternatives, and you can then afford to add a delicious low fat sauce.
Easy Green Sauce
Tart-tasting and peppery, this sauce is lovely with poached fish or as a dip for prawns. Make your own versions, adding chopped garlic, for example, or using rocket leaves in place of watercress.
Ingredients (serves 4)
100 grams watercress leaves
150 grams low fat mayonnaise
15ml freshly squeezed lemon juice
100 grams low fat, unsalted butter
Remove tough stems from the watercress and finely chop the leaves by hand or in a food processor. Add mayonnaise and lemon juice and process to mix.
Melt the butter and add to the watercress mixture a little at a time while processing or whisking the ingredients, until the butter is incorporated and the sauce is thick and smooth. Season, cover and chill before serving.
Honeyed Chicken
Make chicken drumsticks irresistible with a honey and mustard coating that turn this low calorie recipe into a healthy meal.
Ingredients(serves 4)
3 tbsp honey
2 tbsp wholegrain mustard
1 tbsp olive oil
1 tbsp fresh lemon juice
1 clove garlic, crushed
sea salt and freshly ground black pepper
8 chicken drumsticks, skin removed
Preheat the grill to high. Put the honey, mustard, olive oil, lemon juice, garlic and seasoning in a small bowl and whisk thoroughly. Cut three slashes in each chicken drumstick. Place them on a grill rack and brush them all over with some of the honey mixture.
Grill for 20-25 minutes, turning frequently and basting with the honey mixture, until the chicken is cooked through and tender.
Serve hot or cold with oven baked potatoes and create a home-made crunchy coleslaw.Try replacing the chicken with other ingredients, such as lamb cutlets or chops.
Potato and Herb Bake
Who doesn't like dauphinoise potatoes baked in the oven with cream? They are a perfect once-in-a-while treat. But you can cook low calorie recipes for comforting potato dishes to enjoy more often.
Experiment with different types of potato,or mix with sweet potato, for example; or try using red onions or other flavourings in place of ordinary onions.
Ingredients(serves 4)
700 grams potatoes, scrubbed and thinly sliced
2 onions, thinly sliced
2 tbsp chopped, fresh parsley
2 tbsp chopped, fresh chives
sea salt
6 tbsp milk
25 grams butter
Preheat the oven to Gas mark 4 (180 degrees C). Grease an ovenproof casserole. Add a thin layer of potatoes over the base, top with a layer of onions, sprinkle over some parsley and chives. Season with salt and pepper. Continue with these layers until all ingredients are used, finishing with a layer of potato.
Pour the milk over the potatoes and dot the top with butter. Cover with foil and bake for 1 hour. Remove the foil and bake uncovered for a further 30-45 minutes, until the vegetables are cooked and the top is lightly browned.
Garnish with parsley and serve with mixed, grilled vegetables such as peppers and courgettes.
You might also like...