Low Calorie Recipes for Side Dishes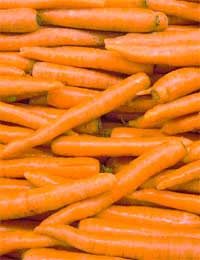 Whatever the main focus of a meal, be it meat, fish, poultry or game, you can add variety to the dinner plate, in taste and colour, with imaginative side dishes.
Side dishes allow you to emphasise regional influences in recipes, with complementary ingredients, and you can keep recipes low calorie with crunchy fresh vegetables.
Use fresh herbs in side dishes where possible.
Crispy Beans With Tomato
This healthy eating recipe keeps green beans crisp and, with a low calorie tomato sauce, makes them tempting, even to children.
Ingredients
500 grams green beans
half tbsp olive oil
1 small onion, chopped
1 tbsp garlic, chopped
1 tbsp plain flour
500 grams tinned chopped tomatoes
Steam the beans for about 5 minutes until tender then plunge into cold water to keep them crisp. Drain and put aside. In a medium non-stick saucepan, heat the oil on a medium heat. Add onion and garlic and saute for a few minutes. Stir in the flour and cook for a minute. Add the liquid drained from the tomatoes and cook the mixture, stirring, until slightly thickened. Add the tomatoes and green beans, mixing well.
Cook, stirring over medium heat, for 2 minutes till flavours are blended and beans still crisp.
Sesame Carrots
This very low calorie recipe for carrots is a good addition to any diet and goes well with fish, chicken or rice dishes.
Ingredients (serves 6)
1 tbsp sesame seeds
60 ml orange juice
1 tbsp peeled and grated fresh ginger
1 tsp sesame oil
1 tsp soy sauce
500 grams carrots cut into thin strips
salt and pepper
Heat sesame seeds in a small pan, stirring over medium heat until golden brown. Transfer to a plate. Mix together in a small bowl the orange juice, ginger, sesame oil and soy sauce and set aside. Steam the carrots for 5-8 minutes until tender. Transfer to a bowl and add the sesame and ginger mixture. Toss well and season with salt and pepper.
Orange Flavoured Couscous
This low calorie recipe makes a change from potatoes or rice in your diet and goes well with grilled fish such as salmon.
Ingredients (serves 3)
juice from three oranges (or 8 fluid ounces)
half cup chopped red or green pepper
1 tsp sesame oil
pinch salt
two-thirds cup couscous
1 orange peeled and cut into bite sized pieces
3 tbsp chopped spring onion
Combine the orange juice, peppers, sesame oil and salt in a medium saucepan. Bring to the boil and immediately stir in the couscous. Cover the pan and remove from the heat. Let it stand for 5 minutes, then fluff the couscous with a fork. Stir in the orange pieces and spring onion.
Baked Asparagus
A delicious dish for when asparagus is in season, this recipe is kept low calorie using just a sprinkling of Parmesan. Preheat the oven to Gas mark 8 (230 degrees Celsius).
Ingredients
450 grams asparagus, trimmed
1 tsp olive oil
1 tbsp freshly grated Parmesan cheese
one-and-a-half tbsp fresh bread crumbs
In a baking dish, toss the asparagus with the oil and arrange in an even layer. Sprinkle with the cheese and bread crumbs. Bake for about 15 minutes, or until the asparagus is tender.
Potato Gratin Dish
This recipe is lower in calories than the usual gratin dauphinois, using leeks instead of onions and milk instead of cream and makes for healthy eating. Preheat the oven to Gas mark 3 (160 degrees Celsius).
Ingredients (serves 4-6)
700 grams King Edward or Desiree potatoes
150 ml milk
small bunch thyme
2 large leeks
1 clove garlic
115 grams Cheddar cheese, low fat
15 grams butter
1 teaspoon freshly ground nutmeg
salt and freshly ground black pepper
In a small pan, warm the milk over very low heat, with 2 sprigs of the thyme. Keep an eye on this while preparing the rest of the dish and do not allow it to boil. Peel and very thinly slice the potatoes with a sharp knife or vegetable slicer. Wash the potato slices in a colander under running cold water. Drain thoroughly. Trim and carefully wash the leeks, then slice thinly like the potatoes. Crush the garlic clove and grate the cheese.
In a buttered dish, arrange layers of potato and leek, with a little of the garlic, nutmeg and seasoning. Remove the thyme and pour the milk over the vegetables in the baking dish. Sprinkle with the grated cheese. Cook for 1 hour 40 minutes near the top of the preheated oven. Be careful not to brown the potatoes too much. Garnish with thyme and serve.
You might also like...