Reducing Your Carbohydrates Safely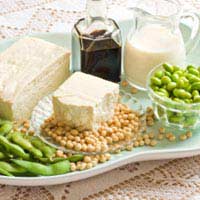 Calories were 'recognised' in the mid-thirties and became part of the constant changes to theories about the world of dieting and healthy eating. A long time before the concept of calories was identified, the value of a low-carbohydrate diet was acknowledged in 1862 by William Banting.
Throughout the decades that followed, wave after wave of diet fashions rolled into our lives. The common consensus was that to lose weight you ate a balanced diet with fewer calories and less fat.
The last few years have seen a reawakening of Banting's original theories. This was especially so following the explosive popularity of Dr Atkins and his principles of low-carbohydrate eating.
The Pros and the Cons
So many case studies support the idea that reducing your carbohydrates make you lose weight.Controversy still reigns over some of the low-carb diets though. Medical experts claim that excluding carbohydrates increases your risk of heart or kidney disease.Recent thought indicates that a low carbohydrate, high protein diet can be safely incorporated as part of a good and healthy weight loss plan.
Healthy Tips
1.
By lowering the amount of carbohydrates consumed, you should raise the amount of healthy proteins you eat. These include lean meat and fish, nuts and pulses, eggs and tofu. Make sure you serve your protein with lots of fibre rich vegetables.
2.
When cutting out carbohydrates, concentrate on cutting out the obvious choices or 'simple' carbohydrates like white bread, white rice, pasta and potatoes
3.
Don't cut out fruit. This is often encouraged by low-carb diets and means lots of valuable nutritional benefits are excluded from the diet. Look at reducing your intake instead and maintaining a careful balance. The carbohydrates in fruit come from their natural fruit sugars.
4.
Some critics believe low carbohydrate eating plans endorse consuming high levels of saturated fat. Adopt the Mediterranean approach to your low-carbohydrate diet and ensure that your food is cooked and dressed with healthy oils and fats such as olive oil.
Simple Steps to Lower Carbohydrates
Replace 'simple' carbohydrates with smaller amounts of their brown or wholegrain versions i.e. 'complex carbohydrates'.
Portion sizes of carbohydrates will automatically decrease as the increased portions of protein tend to be more filling and this is even before you tuck into a mountain of delicious vegetables.
Explore alternatives to potatoes. The best option is butternut squash which can be chipped, roasted, mashed and served in exactly the same way as potatoes. It also makes an incredibly creamy and satisfying soup.
Cut out sugar- laden, high carbohydrate fizzy drinks. Replace them with plenty of water. You should be aiming for between 2 and 3 litres per day. If you miss the fizz, choose sparkling water instead.
For instant healthy snacks, ditch the sweet stuff and replace with a handful of nuts instead.
Bulk out meals with plenty of vegetables and salads. Steer clear of any sweet or starchy vegetables like sweet corn or sweet potatoes.
Think about the quality of your ingredients rather than the quantity. Choose fresh, local and seasonal produce with lots of carefully chosen herbs and spices.
If you are missing sugar, try to satisfy your craving with sugar-free fruit jellies or sweets.
With a little tweaking, prove the low-carbohydrate critics wrong with a diet that's healthy, enjoyable and long-lasting.
You might also like...