Change Your Attitude to Food: FAQ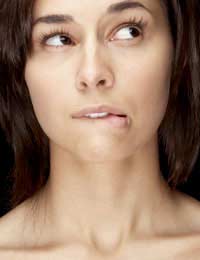 Making the switch to a different style of diet and food is a big decision for most people. Will I be able to stick to the changes? What will it mean for the rest of the family? What could it mean for the food budget?
There are many questions to be answered and it is good to feel happy before you decide to commit to a different way of doing things.
If I switch suddenly to a low calorie food regime won't I feel hungry and want to eat more?
No, in fact if you are eating all the right foods you are likely to experience the opposite. Healthy meals include a lot of high fibre foods which are very satisfying and keep us feeling full for longer. Wholemeal breads, fresh fruits and vegetables, pulses and lean proteins are nutritious and filling.
You may also find that the changes are not as radical as you think. Changing cooking methods and avoiding high calorie ingredients for sauces and dressings, for example, can all help to reduce the calorie content of meals.
I find it hard to resist some high calorie fast foods because they are so tasty. Wouldn't I get bored quickly with a low calorie diet?
Not if you are prepared to make just a little more effort in the kitchen. You can very quickly learn to produce delicious low calorie versions of some of our favourite 'take-away' and ready-made foods. (Click on Homemade Healthy Alternatives on this Low Calorie Recipes site for some ideas to get you started).
My weaknesses are chocolate, cream cakes and pastries. Is there any point in looking for a low calorie alternative to these?
The fact that you are checking out this page in the first place means that you probably already know that eating too much of any of these foods is going to be bad for your health in the long run.
If, however, you are out to drop at least one or two dress sizes you will also know that chocolate and cream cakes won't do it. Changing to healthy eating as a way of life, however, does mean you are able to have occasional treats, including chocolate and cream cakes, confident in the knowledge that your overall approach to food will keep you on track.
You will be pleasantly surprised at how delicious and rich-tasting some home-cooked low calorie desserts can be. You will find ideas under Low Calorie Desserts on the Low Calorie Recipes site.
I am a busy, working Mum - how can I find time to make low calorie food for myself and different dishes for my family?
It's a common mistake to think of low calorie food as weight-loss diet food. In fact it is the healthiest food for you and for all the family and you will be contributing a lot to a healthy lifestyle for everyone with low calorie meals.
You will be cutting out a lot of the things we are better without, such as saturated fats and empty high calorie sugars and encouraging your children into healthy eating patterns that will stay with them through life.
I've heard that children need fat in their diet. How can I be sure that I am giving my family all the nutrition they need if I cook low calorie meals?
It is important for small children to get some fat in their diet to ensure that they have all the nutrients they need for healthy growth. Certainly no child under five should be given semi-skimmed or skimmed milk, only whole milk.
But all of us, children and adults alike, need some fat in our diets. They must be the 'good' fats that we get from vegetables and fish and ingredients such as olive oil. We should eat as little as possible of the saturated fats that are in butter, lard and animal fat, for example, which can lead to health problems.
Am I going to lose weight eating low calorie food?
You are likely to find your clothes size dropping by a size or two fairly quickly if you are eating to count calories and are using up more calories than you are consuming. However, the idea generally is not to look at low calorie food as a means of weight control, more as a healthy eating lifestyle which is going to bring health benefits beyond weight loss or control.
Is a switch to low calorie foods going to be more expensive?
Not if you shop wisely. A lot of the time you will be replacing processed foods with fresh foods and that can be less expensive, especially if you are currently buying ready-made foods for a whole family.
Take advantage of offers and stock up when foods are cheapest. Buying vegetables and fruits in season also works out cheaper.
When you think about it, our parents and certainly our grandparents, did not have the incomes to buy expensive foods, nor did they have the wide choice that we do. Yet their home-cooked food was in the main nutritious, low calorie food that was so much healthier than the average Western diet today.
You might also like...