About Our Site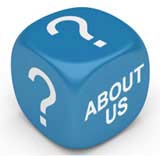 LowCalorieRecipes was formed to offer a unique reference point on expert advice on creating low calorie meals and snacks.
There was a time when the term 'low calorie' was enough to turn us away from food, because it smacked of diets and restraint. Much more acceptable now, at a time when we recognise the problems of obesity faced in this country by a growing proportion of the population, low calorie foods and recipes are actually being sought out by people who want to eat healthily.
This Low Calorie Recipes site brings together recipes and information on healthy foods and ingredients and ways to cook them. It sets out to dispel the myths about low calorie food which, far from being tasteless and uninspiring, can be the most delicious, and the healthiest, that you can feed yourself and your family.
There has never been a better time to make the change to healthier, low calorie food. Supermarkets and stores are packed with an amazing variety of ingredients which make cooking from scratch in your own kitchen easier than ever.
You will soon find that with low calorie recipes nothing is off the menu. Tasty starters, rich main courses and delicious puddings can all be made within recommended calorie limits intended to keep us healthy. It just won't taste like low calorie food.

Related Articles in the 'Site Information' Category...